Punters from Malawi can discover some AFCON betting tips and learn more about AFCON top scorers in this article. Additionally, punters can explore their statistics and their best accomplishments.
Top 10 AFCON Top Scorers
In the section below, bettors can find the list of the 10 AFCON top scorers in the history of the tournament.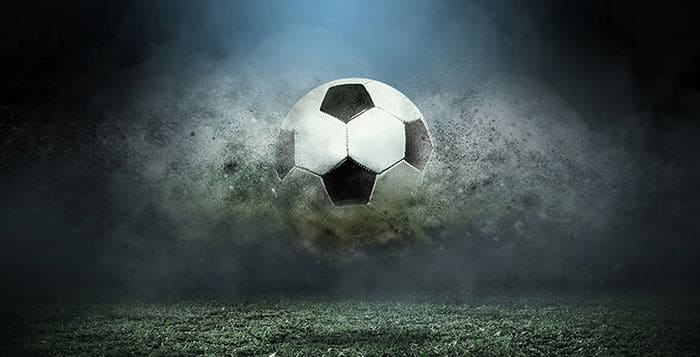 Samuel Eto'o
The first footballer on the list of AFCON top scorers in history is the Cameroonian phenom, Samuel Eto'o. During his international career, the poacher managed to hit the net 18 times across 6 African Cup of Nations tournaments. Furthermore, his contributions won his country two AFCON trophies, in 2000 and 2002.
Laurent Pokou
Laurent Pokou is among the most prolific scorers on this list. The Ivorian striker only needed 13 caps to score 14 goals, which made him the AFCON top scorer for a long time, until Eto'o outscored him.
Furthermore, Pokou made his debut in the 1968 AFCON and scored 6 goals as his country finished third. Additionally, he helped his nation finish back-to-back third place, as he scored 8 goals in the 1970 AFCON, including a 5 goal match against Ethiopia.
Rasheed Yekini
Rasheed Yekini is Nigeria's leading scorer in AFCON tournament competitions. The legendary forward actually scored Nigeria's first World Cup and represented his country in 62 matches. Furthermore, he netted 13 goals in 24 AFCON matches and helped his country win the African Cup of Nations in 1994, scoring 5 times in the process.
Hassan El-Shazly
The all-time AFCON top scorer of Egypt, Hassan El-Shazly has scored 12 goals in AFCON tournaments. Furthermore, he only needed 10 appearances to do so.
Didier Drogba
The fifth player on this list is Didier Drogba, the legendary Ivorian striker. After making his debut in 2002, he came back to the 2006 AFCON and led his team to the final, which they lost on penalties. Overall, Drogba scored 11 goals for Ivory Coast in the AFCON competition.
Hossam Hassan
Another Egyptian football player in AFCON top scorers list is Hossam Hassan. The prolific forward played 176 times for his national side in all competitions, racking up 68 goals during that time. Furthermore, Hassan enjoyed a successful career playing for Egypt, as he scored 11 goals in 21 AFCON matches and won 3 AFCON titles during that time.
Patrick M'Boma
The second striker from Cameroon in the top 10 AFCON scorers is Patrick M'Boma. The attacker contributed 11 goals across 17 AFCON appearances for Cameroon and helped them lift two African Cup of Nations trophies. Furthermore, he scored a total of 7 goals to help his country win the titles in 2000 and 2002.
Kalusha Bwalya
Kalusha Bwalya is the only football player from Zambia on this list. In 23 international caps, the legendary Zambian attacker hit the net 10 times in 23 games played. What's more, in total, he scored 39 times for his country in all competitions.
Joël Tiéhi
Joël Tiéhi is another player from Ivory Coast that made it into AFCON top scorers. The centre-forward played in 4 AFCON tournaments, from 1992 to 1998, and scored 10 times in 15 matches. Furthermore, in his debut AFCON tournament, he scored once and played the full 120 minutes in the final, which Ivory Coast won.
Santos
The last player to make this list is Santos, the Tunisian centre-forward. The Brazillian-born only began his international career with Tunisia in 2004 and played until 2008. Nevertheless, he scored 10 goals in the 12 AFCON matches he played. In his debut tournament, he finished among the top scorers of AFCON 2004, with 4 goals, including one in the final.
SPORTS WIDGET: Player Stats- content manager
AFCON Top Scorers Predictions for 2024
Some players are already seen as favourites in AFCON predictions for best goalscorers. The top three in this list include Nigeria's Victor Osimhen, Senegal's Sadio Mane, and Zambia's Patson Daka. Moreover, all three forwards are in excellent form for their countries so far and are placed on the top of AFCON top scorers charts. Furthermore, Osimhen leads the list with 7 goals, while Mane and Daka have 5 and 4, respectively.
AFCON Top Scorers FAQs
If Malawi punters would like to know more about AFCON top scorers, check the FAQ section below.
The AFCON top scorer in a single competition is Ndaye Mulamba, who scored 9 goals in the 1974 AFCON for Zaire.
Right now, there aren't any active players among the AFCON top scorers. Nevertheless, this could change as Andre Ayew needs one goal to make it to the top 10.
The current top scorer of AFCON 2024 is Victor Osimhen, who has scored 7 goals for the Nigerian national team.