Punters from Malawi who are looking for AFCON betting tips can find out more in this review. Read about AFCON favourites, as well as leading groups and teams for the AFCON top scorers title.
List of AFCON 2024 Favourites
The main qualifications for the 2024 AFCON tournament are nearly over, and there are some countries that stand out from the rest. In other words, there are some AFCON groups, as wella s teams within them, that are already seen as potential contenders for the playoffs. Punters can find out which teams are favourites in AFCON predictions in the section below.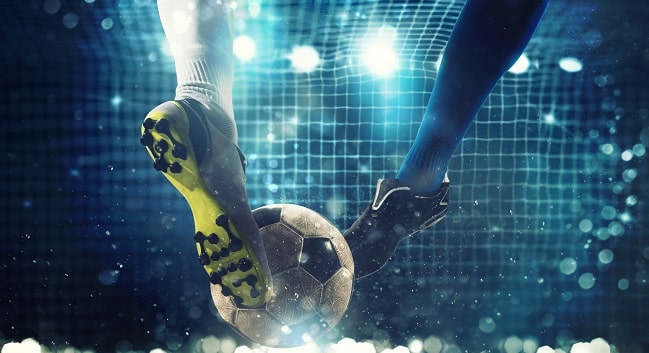 Algeria
Another nation among AFCON favourites is the Algerian team. Moreover, they've managed to win all five of their group-stage matches, collecting all 15 points so far. Additionally, during this time they only conceded two goals, while scoring 9.
Senegal
Senegal is another nation that had a very form in the group stage. What's more, they're already placed in the next phase of the tournament, after winning the AFCON 2021.
Egypt
As the runners-up in the previous AFCON, Egypt will surely look to reach the latter stages of the tournament. They've already taken the first step and qualified for the next stage.
AFCON 2024 Group Favourites
Punters who are interested in AFCON favourites for each group can find out more in the section below.
Group A – Nigeria
Leading group A of AFCON 2024 qualifications is the Nigerian national team. After only five matches played, they've collected 12 points, only losing only match to Guinea Bissau. What's more, they've scored 16 goals, which makes them the best-scoring side so far in the tournament.
Group B – Burkina Faso
The joint-leaders of group B are Burkina Faso and Cape Verde, who both have 10 points in the five games played so far. However, Burkina Faso may have the easier fixture in Eswatini, who are 4th in the group.
Group C – Cameroon
Although the group C leader is currently Namibia, Cameroon may have a better chance to finish first. Although they've collected only 4 points compared to Namibia's 5, they've played a match less. Their fixture against Burundi will determine the winner of group C.
Group D – Egypt
Egypt is the first-placed nation in Group D with one match remaining. Additionally, their team has only lost one match so far, winning four.
Group E – Ghana
Though Ghana finds itself in first place, it may need to win its next match to qualify for the next stage. However, they have the best form and goal difference in the group, with +4.
Group F – Algeria
Algeria is already confirmed to be the winner of Group F, as they won all their games. Furthermore, they are the only team to achieve this.
Group G – Mali
Although Gambia still has a chance to finish in first place, the likely winner of Group G is Mali. This is because they have an easier fixture, compared to the second-placed team. Moreover, they have a much better goal difference with +9, compared to Gambia's 0.
Group H – Zambia
Even though Zambia is currently the first-placed team in Group H, the hosting nation, Ivory Coast has a solid chance to win the group at home.
Group I – DR Congo
DR Congo is leading Group I after five matches, although only 3 points separate them and the 4th-placed Sudan. Still, they've already progressed to the next stage, as they can't finish below the second place.
Group J – Equatorial Guinea
The Guinean side has nearly secured first place, after beating Tunisia 1-0. Nevertheless, they could still finish second, if they don't get three points from Libya.
Group K – Morocco
Second-placed Morocco has the best chance to finish as the winners of Group K. All they need is one point from their fixture against Liberia, as they have a better goal difference than South Africa.
Group L – Senegal
Senegal is another team that has already progressed to the main phase of AFCON 2024. Furthermore, they haven't lost a game in the group stage, and won four, while drawing one fixture.
AFCON 2024 Top Scorers Favourites
Here are the favourites for the AFCON 2024 top scorer title.
Osimhen
The Nigerian forward has already scored 7 goals in AFCON 2024 so far, which is more than enough to place him in the top scorers list. Still, the striker has one more home match to play, so he might increase his tally.
Mane
The new signing of Al Nassr, Sadio Mane has scored 5 goals for his country so far in AFCON 2024. This is the best scoring record in his career when it comes to this tournament.
Daka
Patson Daka is another name that should be mentioned as a favourite for the African Cup of Nations top scorers. The Leicester and Zambia player has scored on four occasions so far in the tournament and is currently the third-best scorer.
AFCON 2024 Favourites FAQs
If you have more questions about AFCON favourites, check out the FAQ section below.
The favourite in Group D is Egypt, with 12 points so far.
Yes, underdog teams can win AFCON. The best example of this is Zambia in 2012 when they beat Ivory Coast in the finals to win the title.
The biggest AFCON favourites are Senegal, as they won the last edition of the tournament.