Sports Betting In Malawi
On this site, we will give you up-to-date information about online sports betting in Malawi. Get tips on how to place bets and which online betting sites in Malawi can be trusted.
Is it Legal to Place Sporting Bets in Malawi?
Yes, online sports betting is legal in Malawi. Generally, gambling became legal in the country as far back as 1996. It was legalized through the Gaming Act of 1996, which sought to regulate the gambling industry.
In addition, the establishment of the Malawi Gaming Board and Lotteries Authority in August 2016 made it possible for the Malawi government to control gambling operators. The authorities are responsible for all gambling activities in the country.
Despite having the Malawi Gaming Board in place, there was still no regulation for online sports betting in Malawi. In 2018 the country introduced regulation for online betting in Malawi. This was the first time the government legalized online sports betting in Malawi.
On Which Sport To Bet In Malawi?
Sports betting is one of the favourite activities in Malawi. There are many fans who are into online sports betting in Malawi.
It is not surprising that many punters in the country search for the best places to bet on sports. As fans sit down to enjoy their favourite games and support their teams, they also make bets.
It is not hard to tell which sporting events have gained attention in Malawi. There are over 30 sporting events you will find on most online betting sites in Malawi.
We will mention some of the popular ones and discuss further the favourite sporting events. Here are some of the popular sports Malawi punters bet on:
Football
Basketball
Table Tennis
Ice Hockey
Volleyball
Baseball
American Football
Aussie Rules
Horse Racing
Cricket
eSports
Bet On Football In Malawi
Football is considered the most popular sport that punters bet on around the world. Malawi is not left out in this very competitive sport. There are millions of football fans in the country and it's normal that a lot of attention is placed on football.
Even betting sites have more markets in football competitions, compared to other sporting events.
There are lots of Championships and football tournaments held each year. In fact, fans look forward to these seasons every year, hoping their favourite teams will win.
Some of the popular markets you will find on sports betting sites are:
Overs/Unders – this market is quite popular in sportsbooks in Malawi. Here players can bet if a match will have more or fewer goals.
For instance, punters can bet on a match having over 3.5 goals. If the game ends in 2:2, they win their bet. It means that the match will have 4 or more goals in total.
First Half Winner – Punters I'm Malawi can bet if a team will win in the first half of the football match. This does not mean that the team will end up being the winner at the end of the game.
Player to Score – Some bookies offer markets where punters can guess which player will score. If the player scores anytime during the match, they win.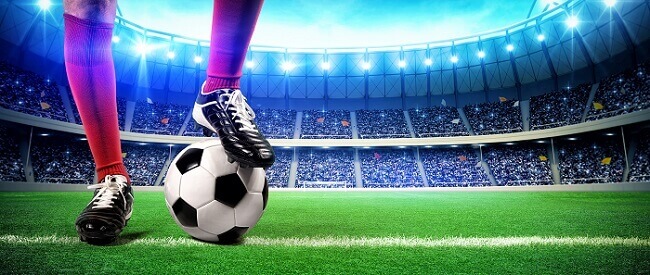 Bet On Basketball In Malawi
Basketball is another favourite sport among punters. Like football, there are many yearly competitions held. The most popular basketball event is the NBA.
Fans look forward to the season each year, hoping to make some wins. Basketball is also another sport with many betting markets online.
You'll hardly find any sportsbook that doesn't offer Basketball games. You'll find pre-match options, live basketball games and even virtual basketball online. Some of the popular markets found in basketball are:
Over/Under – Like football, punters can guess if a team will score more than a particular number of points. For instance, you can predict that the Lakers will score over 200 points in a game.
Match Winner – You can predict if a team will win at the end of the game. Even if your favourite wins by 1 point, you win your bet. The match winner (1×2) comes in three options, i.e. Win-draw-win. A player can predict if a team will win or if the match will end in a draw.
Exact Score – Another popular basketball market is predicting the exact score. You can guess the exact number of points scored in basketball. Even if your guess is close to the number of points, you won't win it.
However, if you're right, this market can be rewarding. High-risk bets like the Exact Score usually carry very high odds.
Bet On Tennis In Malawi
There are also fans who find tennis very interesting. Although they may not be as many as football fans, tennis has gained lots of attention in Malawi. It is another sport you will find in every online betting site, whether local or offshore.
Tennis is a very exciting game. However, when it comes to predicting tennis, it's a different ball game.
You have to be an adept follower to predict tennis games. Most tennis fans prefer to bet on top tournaments like the US Open and Wimbledon. Tennis games don't always have as many markets as you'll find in football.
Some of the popular markets in tennis include:
Match Winner – Like football, punters can also bet on who will win the entire game. Unlike football, it doesn't have the win-draw-win option. Instead, you can only decide who wins the game.
Number of Sets – Another popular market in tennis is the number of sets. Punters can predict if the game will have 3 or more sets in the game. Here, you don't have to worry about who wins or loses; your only concern will be about whether the game will go on longer than 3 sets.
Betting Sites In Malawi
Before you can begin sports betting in Malawi, you have to choose a bookmaker. It's important you choose right.
Only legal and licensed sites can be trusted. In addition, you should look through reviews like this to find credible online betting sites. To help you, we will recommend some of the best online betting sites in Malawi.
If you are new to sports betting in Malawi, here are some of the local online betting sites you can sign up with:
Other options, like offshore betting sites in Malawi, are also recommended. Some of them include:
Live Betting In Malawi
Online sports betting sites in Malawi offer live betting options. In fact, many players prefer to bet live on their favourite sport. This is because it allows them to bet based on the live action. Unlike the pre-match bets, which are quite difficult to predict, live bets are monitored.
You can wager based on the performance on the field. For instance, if a team is showing strong defence, you know how to place your bet. Also, other events like injuries, red cards and others can affect the match results.
If you're going to place live bets, it's great to go for sites offering the best odds. For instance, Premier Bet is a sportsbook where you can find very competitive odds during the live game.
Also, sites offering sports betting in Malawi have a live stream feature along with their live betting options. As a result, you can always monitor the game even when you are far away from your TV.
The Popular Betting Events Malawi
We mentioned that Malawi punters love to bet on a number of sports. However, there are some sporting events that stand out from the others.
Even though there are hundreds of football competitions held across the world, not all of them get as much attention. If you are new to online sports betting in Malawi, there are some competitive sites to look out for.
Usually, the biggest championships and tournaments offer the largest betting markets. In other words, most sportsbooks offering sports betting in Malawi, feature events from top football leagues and competitions.
In addition, they also have the most competitive odds. Here are some of the top leagues to bet on in Malawi.
AFCON
World Cup
European Champions League
English Premier League
NBA
US Open
Wimbledon
NHL
In addition to these international competitions, local sports competitions are held in Malawi. The country is home to some of the best international players in the world.
Some of their top international players are Robin Ngalande, Atusaye Nyondo, Joseph Kamwendo, and Jimmy Zakazaka. Online betting sites in the country even offer betting options for Malawi's Super League game.
Add Section On Responsible Gambling
It is important to practice safe gambling. Gambling is meant to be done for fun and not for profit. It can be addictive if you spend too much time on it.
We also advise that you use only money you can afford to lose on sports betting in Malawi. Do not think it is a way to get rich quick. Even though many people have won from online betting in Malawi; some punters have also lost significantly.